Why EnhanzED?
A Microlearning platform that focuses on building high quality, differentiated learning experiences to suit learning habits of millennials who prefer rich and engaging content that is short, crisp and can be accessed anytime, anywhere and on the go!
Enriched microlearning contents with Video, Audio, Animation, Narrative and Quiz to make learning process fun & interactive.
Possibility to modify the learning process & content as per users requirement.
Pinpointed push notifications for higher user engagement.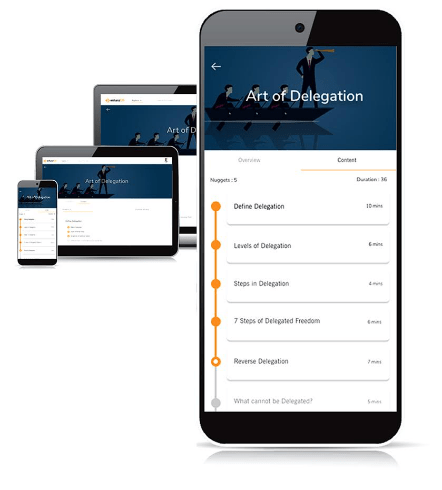 Microlearning: Driving the Learning Strategy
Efficient transfer of learning that suits the millennial learners demand for training which is informal, on-demand & customized to their needs. Short bursts of informative nuggets that match the working memory capacity and attention spans of learners
Crisp informative nuggets which fit into short attention span of millennial learners and makes comprehension easier
Focused microlearning content addressing 1-2 learning objective/s at a time, without cluttering irrelevant information
Badges, Certificates, Leader Boards and more… to engage & motivate learners
Monitor Learners progress, engagement & performance in real-time through insightful user/group-based reports
Business Models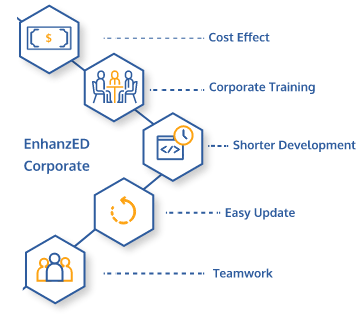 EnhanzED for Corporate
Can cater to all corporate training needs, both formal and informal learning.
Cost-effective solution due to their shorter run lengths as compared to traditional eLearning.
Fast to deploy as nuggets have a shorter development cycle.
Easier to update & re-deploy
Engage your employees through high impact training for improved application of learning on the job.
EnhanzED for Academia
Caters to formal learning environments
Supplements "in-class" learning
Supports easy recall of information before end-course examinations
Professors/Course Instructors can manage the learning progress of batch/s of students
Can be deployed in the academia for all developmental learning opportunities across all stakeholders
Excelsoft has produced over 6,000 hours of courseware and over 2,000 e-books. Try Content service now and experience the power of content automation.