Contact Us
Excelsoft offers value-added products and services in the eLearning domain that serves educational publishers, universities and schools as well as the government, defense and corporate sectors.
Job Seeker
Searching for an opportunity to work with some of the most esteemed clientele.
Write to us
Want to partner with us in delivering innovative learning and assessment solutions.
India offices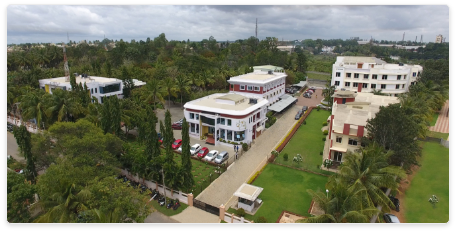 Mysore (Headquarters)
1-B, Hootagalli Industrial Area,
Mysore – 570-018
Phone: +91-821-4282000,+91-821-4002200
Fax:      +91-821-4282208
For sales enquiries contact:
Chandrashekar
Noida
Office No 401, 4th floor
A42/6, Pinnacle Tower
Sector 62 (adjacent to the metro station)
Noida – 201301
For sales enquiries contact: Gautam Singh
Phone: +91-99539-16004
Hyderabad
2nd Floor, IMAGE Incubation Centre,
Software Technology Parks of India,
Divyasree Solitaire, Plot No. 14&15
Software Units Layout, Inorbit Mall Road, Hitec City, Madhapur
Hyderabad – 500-081
For sales enquiries contact: Balaji Kumar
Phone: +91-70130-27042
Bengaluru
No. 151, 27th Cross, 6th block, Jayanagar, Bengaluru – 560 082
For sales enquiries contact: Shridhar S
Phone: +91-98862-25105
Mumbai
For sales enquiries contact: Shridhar S
Phone: +91-98862-25105
Global sales offices

 United Kingdom
Contact: Ajay Kulkarni
Email: sales@excelindia.com

 Middle East
Contact: Siby Joseph
Phone: +966-50-810-3566

 USA
1 Broadway, 14th Floor, Cambridge, MA 02142
Contact: Adarsh Sudhindra
Phone: +1 217-721-1903
Contact: Viren Arora
Phone: +1 347-868-6482

 APAC
A -1-01, Jalan SS7/13B, Plaza Kelana Jaya, Kelana Jaya, Petaling Jaya, Kuala Lumpur, Malaysia 47301
Contact: Sajish Veetil
Phone: +60-112623-4883

 Singapore
101 Cecil Street,
# 09-06, Tong Eng Building,
Singapore – 069533
Contact: Sajish Veetil
Phone: +60-112623-4883