Online Exams and Proctoring Solutions
Our customers come from diverse sectors and regions from around the world. Whether you are a government body, a business, a publisher or an educational institution, we understand your learning technology needs.
Research to date has shown that Item Response Theory (IRT) has been applied to get the best results from adaptive item sequencing. Saras™ provides a strong adaptive and customizable engine that follows the IRT parameters.
Saras™ is the perfect solution for certification bodies who are looking for an eAssessment platform that can manage all ends of the assessment process. From registration to assessment and AI driven proctoring to results and certification. Saras™ modular approach helps certification bodies deploy the solution and ensure business continuity in any environment.
Upskilling the workforce is critical for business success. Saras™ helps corporates in providing testing solutions whether its recruitment, onboarding, psychometric, or certification testing. A simple, efficient easy to use platform helps in keeping the Learning and Development costs low and provides a great user experience.
Governments require a secure solution to hiring, training, testing and upskilling their employees. Saras™ is currently being used by some of the largest governments in the world. This goes to show the credibility and stability of Saras™ as a product.
Learning and Development Solutions
Excelsoft offers a cloud-based Learning Experience Platform (LXP) tailored to engage and motivate learners to own their learning. The Saras™ LXP empowers Learning and Development teams to align their learning objectives with organizational goals which ensures the best return on investment from learning.
Saras™ LXP is built on micro services that allow
Help us identify your need by answering a few simple questions
Educational Publishing Solutions
Excelsoft's homegrown eTextbook distribution solution, OpenPage, provides educational publishers with a simple, efficient, and innovative way to publish eBooks and distribute across schools and colleges.
Industries we serve
Efficient transfer of learning that suits the millennial learners demand for training which is informal, On-demand and customized to their needs. Short bursts of informative nuggets that spans of learners
Embed Multimedia, interactivity and assessments
Read aloud with highlighted reading
Access on desktop, tablet or smartphone
Publisher, district and school admin panels
Reporting dashboards
Directly import PDFs for automated conversion to epub3
Immersive content with audio, video, simulations and more
Data driven personalized experience
Read online and offline
Easy LMS and SIS integration
Instructor-cohort collaboration
Smarter way to prepare for tests
Diagnostic pre-test for weakness identification
System Generated Personalized Study Plan
Knowledge checks and end of lesson tests
Post-test for further consolidation
Rich analytics to track progress
Create multimedia rich training courses
Create quick knowledge checks
Add simulations and interactive exercises
Keep track of course progress
Export reports
Easy Integration with LMS
HigherEd Student Success Solutions
CollegeSPARC, our Student Success Platform, is an intelligent data-driven software suite that empowers your students to take control and navigate optimally through their college education and beyond.
Our global footprint, serving customers across multiple time-zones
Our customers come from diverse sectors and regions from around the world. Whether you are a government body, a business, a publisher or an educational institution, we understand your learning technology needs.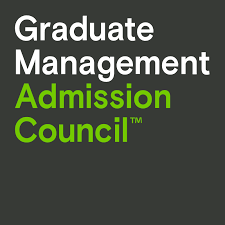 Innovation labs @ Excelsoft
at the core of Digital Transformation
Innovation labs is your key to access some of the brightest minds in the industry, who can help you design products and services that are tailor made to your requirements. Our teams can help you conceptualize, design, and deliver Minimum Viable Products(MVP) to final products, as well as help you answer key questions around product design, delivery, and go-to market strategy.
Let us help you scope out your requirements. Talk to a consultant in your time zone today.
Our Global Impact through our esteemed partners who use our solutions
18+
years of product excellence
10,000
learning objects developed
8000+
eLearning hours of content developed