It's everything you'll need to go digital.
OpenPage is an end-to-end digital publishing platform that helps you deliver an analytics driven personalized learning experience.
Book a Demo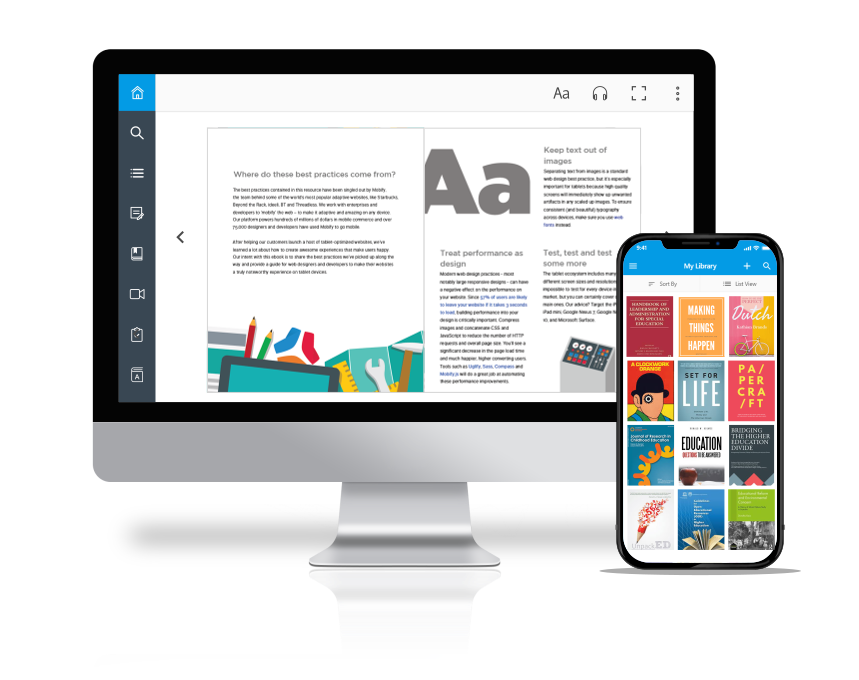 End-to-end digital publishing platform
Make light work of digital publishing!
Creating and publishing interactive content, managing licenses, securely delivering it to multiple platforms is a lot of work – well, not really!
With OpenPage you can effortlessly create, enrich, publish, distribute and deliver interactive content across platforms and devices for a highly personalized and analytics driven learning experience.
Data analytics engine
Analytics that drives learning.
With the PowerRead engine under the hood, OpenPage offers more than just reports. The data analytics engine processes learner interaction data continually to serve in-content runtime analytics. It timely nudges users with insights, stats, notifications and more – so learners never miss what is important to their learning.
Multiplatform Publishing
Your customers use different devices. That's no problem!
That's no problem because with OpenPage, you can publish and deliver content to multiple devices and platforms through branded reader apps.
iOS, Android, Mac, Windows – no problem Laptops, desktops, tablets, smartphones.Hey we told you, no problem!
From the diary of our numbers guy