Redefining the way people learn
Incorporated in the year 2000, Excelsoft caters to the learning and assessment interests of educational publishers, universities and schools, the government, defense and corporate sector. With operations in India, Malaysia, Singapore, the UK and the USA, Excelsoft is fast expanding to newer geographies.
Our vision is to be recognized as a thought leader in technology and consultation who can develop and deliver world class eLearning solutions that are reliable, and capable of capturing the learners knowledge, skills and abilities.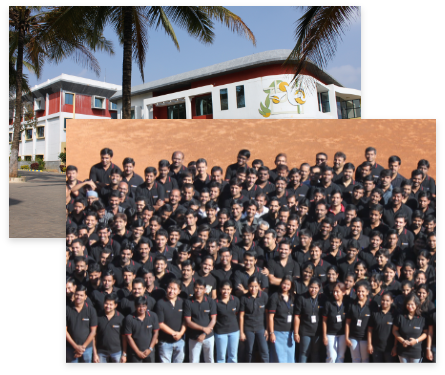 Our mission is to provide the best eLearning solutions using state of the art technologies that help our customers deliver better, faster, and  cost-effective eLearning  solutions.
Excelsoft's expertise in creation and deployment of transformational eLearning solutions has served 100+ organizations, and used by over 30M+  end users worldwide.
18+
years of working
experience
700+
professionals team
members
200+
customers across
25+ countries
50+
awards, certifications, and
recognition
Excelsoft Journey
Over the years, Excelsoft has evolved into a comprehensive end-to-end solution provider. We have always strived to drive new paradigms in implementing technology in learning and assessment. Adherence to evolving global standards in the EdTech industry and to best practices in software technology and engineering, has helped us to always stay current, and thereby continuously add value to our customers.
eLearning expertise you can benefit from
Benefit from Excelsoft's expertise in creation and deployment of transformational eLearning solutions with customer specific consulting, support, and implementation. Our partnership oriented roll-out of eLearning solutions has the capability to transform your learning environment and advance your learning goals.
Expertise in pedagogy and technology
We have a strong grounding in pedagogy as well as in depth expertise in technology. Everything we do is based on continuous innovation and research that focuses on delivering improved ways of learning to suit the contemporary environment.
Standards compliant and best in class product engineering
Our products and eLearning solutions are compliant with leading global standards such as SCORM, QTI, LTI, xAPI, LRS, ePub3, AICC, Common Cartridge, OneRoster, etc.
Our product engineering processes embrace agile project management, with close attention at every stage of user experience, architectural excellence supporting cloud readiness, mandated code reviews, automated functional, performance and security testing  along with  Concepts in Continuous Integration and Deployment (CICD) capabilities
Valuing customer relationships
We strongly believe in long-term partnerships with our customers.  Unwavering focus on customer relationships and our ability to think alongside them enables us to add value at every step of our engagement with them.
Being sensitive to customer objectives, empathizing with customer's end users, understanding customer pain points coupled with our consulting and solution design abilities takes us to the next level of partnership with our customers.